It is a holistic experience, which starts from the inside, through a process of self-awareness, and ends up having an impact on the outside. The complete experience provides added value by adding to the superficial cosmetic action - that comes naturally from oils - the ability of essences to produce effects on the psyche, calming the mind and caring for the being, through aromatherapy or aromacosmetics.

What lies behind each product?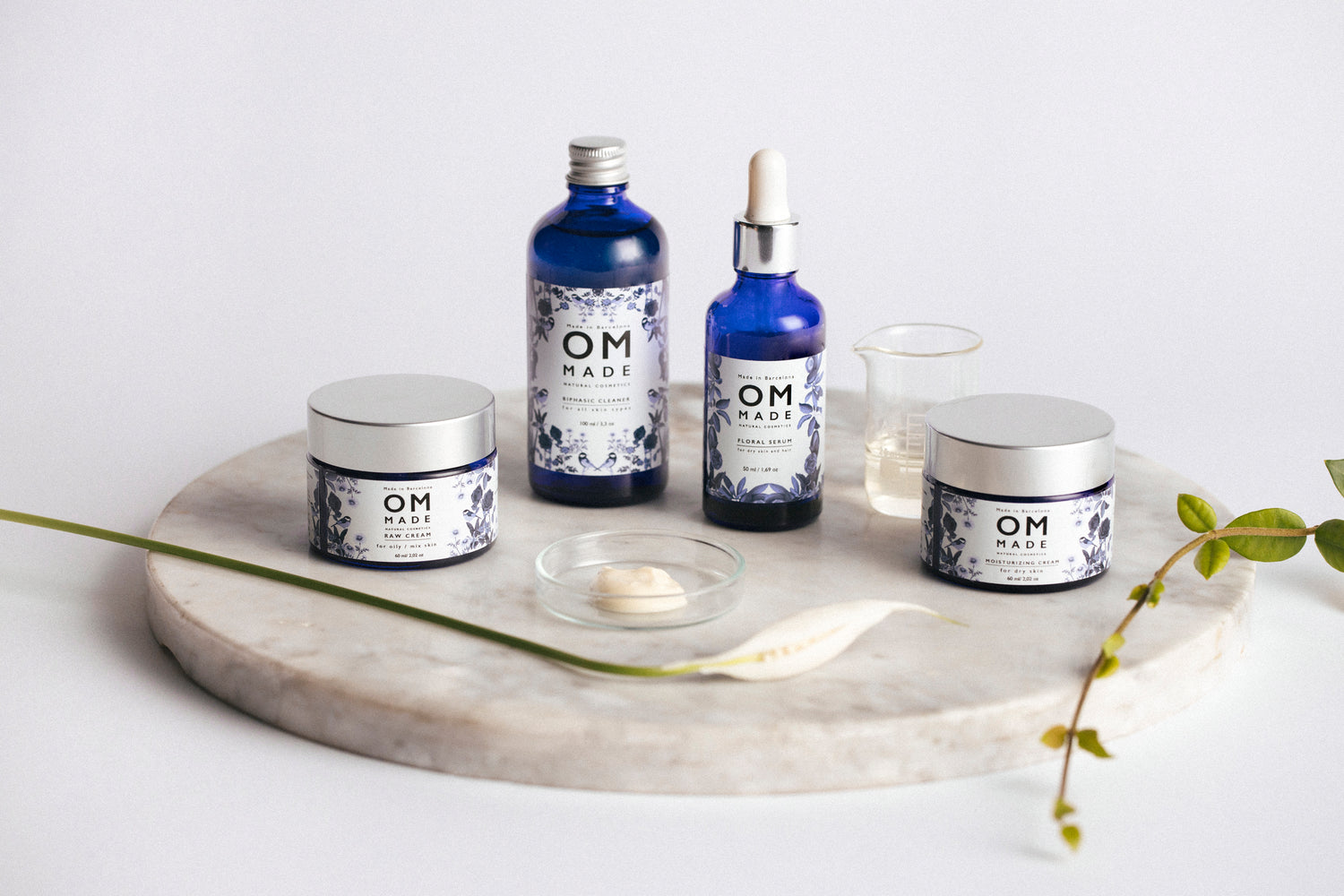 100% natural ingredients

All our products have an emphasis on organic and high quality ingredients, rejecting the use of ingredients that do not come from sustainable production, such as palm oil, which causes irreversible damage to the environment.
Sustainability and 'green-friendly' formulas

We try to reduce the use and quantity of tangible resources as much as possible, we reduce the use of plastic in packaging and we choose km0 partners. In addition, all our formulas are original, created using cold processing methods and valuing the concentration of the product.
Products not tested on animals

Our products are 100% animal cruelty free and we do not test them on animals.
Reusable packaging

At Om Made Natural Cosmetics we have established a circular economy system through the return and reuse of our packaging in order to reduce our impact on the environment.
Conscious consumption

Only 5-20% of the environmental impact of a cosmetic is due to the pre-consumption phases. That is why we are committed to educate towards a more conscious consumption, going beyond the product itself.
Discover all the products
Join our community on Instagram